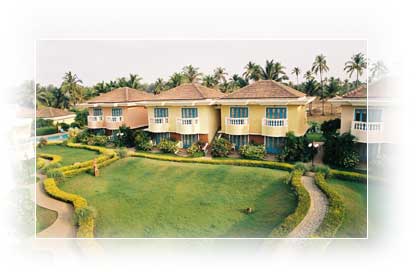 Dreaming about escaping from it all? Come to Coconut grove budget Hotel Resort in Goa, tucked away on the Konkan coast, this land is blessed with lush green fields, swaying palms on white sandy beaches of Goa in India. Endless stretches of golden sun soaked sands, foam crested azure waters and translucent blue skies…..come, escape to the Coconut Grove beach hotel in Goa.



4 star Coconut Grove Hotel in Goa is one place in which nature and architecture have joined hands and produced a symbiosis that according to widely traveled tourists makes it one of the world's most beautiful destinations. hotels in Goa has something to offer to nearly every traveler. Cathedrals, churches, temples and mosques for the traveler who desires to capture the flavour of former centuries. Beaches and wild life sanctuaries for those who want to get away from it all. And overriding even these offerings, a chance to step into a world of timeless tradition, of charm and conviviality, of ebullience and ease…..that's "Goa".